South Bank Show Awards move to Sky Arts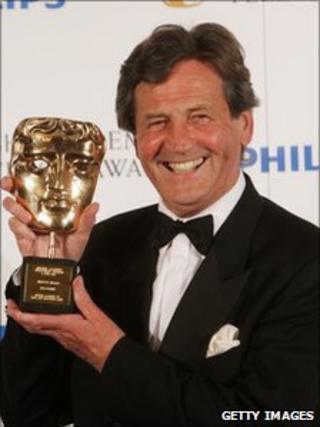 Lord Bragg's South Bank Show Awards are to continue after he signed a deal with the Sky Arts channel.
It was thought January's awards would be the last after ITV's flagship arts programme The South Bank Show was axed.
Lord Bragg, 70, will also present a series of documentaries about the winners, to be screened after the awards, due to be shown in early 2011.
A Sky Arts spokesperson did not rule out a TV return for The South Bank Show but said there were no current plans.
The awards will be hosted and edited by Lord Bragg.
"At a crucial time for contemporary arts in Britain, it is essential to continue to celebrate and examine them on television and Sky Arts has provided a magnificent opportunity for us to make a difference," Lord Bragg said.
Speaking after he was honoured with an outstanding achievement prize at January's awards show, Lord Bragg said he was "baffled" by ITV's decision to axe The South Bank show after 30 years on air.
In a taped testimonials played at the awards, Prince Charles said it was the "end of one of the most important beacons of the arts this country has been lucky enough to enjoy".