Daniel Radcliffe to star in The Woman in Black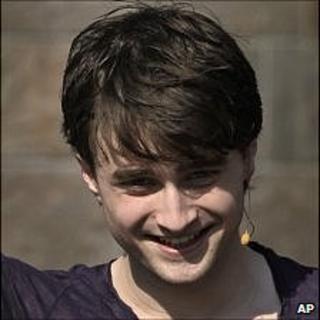 Harry Potter star Daniel Radcliffe has landed the lead role in Hammer movie The Woman In Black.
Based on an adaptation of Susan Hill's best-selling novel, Radcliffe will play a young lawyer who finds himself embroiled in a ghostly hostage plot.
The script has been written by Jane Goldman, who wrote the recent box-office hit, Kick Ass. It will be directed by Eden Lake's James Watkins.
"I am incredibly excited to be part of The Woman in Black," Radcliffe said.
"Jane Goldman's script is beautifully written - both tender and terrifying in equal measure," he added.
Watkins's horror film Eden Lake was well received by critics when it was released two years ago.
Hill's novel was adapted for the stage and is still running in London's West End, more than 20 years after making its debut.
Radcliffe is best-known for playing Harry Potter in a series of feature films based on JK Rowling's hugely successful novels about a boy wizard.
He made his West End and Broadway debut in Peter Shaffer's Equus in 2007 and 2008 respectively.
He is set to return to Broadway next spring, when he will star in the musical How to Succeed in Business Without Really Trying.
Hammer became synonymous with the horror genre in the 1950s thanks to films like Dracula and The Mummy.
Other famous Hammer films include The Curse of Frankenstein and The Curse of the Werewolf.
The company was revived in 2007 after it was bought by a Dutch consortium.