Union threatens BBC strike action over pension plans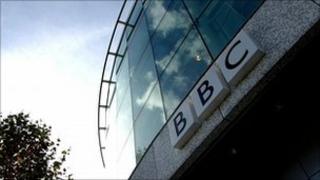 The National Union of Journalists (NUJ) is set to ballot its members for strike action over the BBC's proposed pension changes.
Union representatives say the ballot will go ahead unless the BBC guarantees by 21 July that the value of pensions already earned will be protected.
The BBC announced plans last month to overhaul its pension scheme in an attempt to tackle a £2bn deficit.
The plans include capping pensionable pay growth at 1% from April 2011.
The limits would apply even if that employee gets a substantial pay rise.
From 1 December, members of the existing final-salary scheme will also have the choice of continuing to contribute to the final-salary scheme or of paying into a new defined-contribution plan.
'Broken promises'
The BBC's proposals are subject to a three-month consultation period.
"This is nothing short of a pensions robbery which has provoked unprecedented anger and resentment amongst staff across the BBC", said NUJ general secretary Jeremy Dear.
"While managers can look forward to gold-plated pensions, thousands of BBC staff will be left significantly worse off in retirement. The BBC has broken its promises to staff and is undermining the value of people's pensions," he added.
A BBC spokesman said: "We know that staff have concerns about the proposed changes to the pension scheme, and we will listen and try to address these during the consultation period."
The corporation has planned more than 120 briefing sessions with senior managers during which staff can express their opinions on the pension plans.
The BBC's director general Mark Thompson has said overhauling the corporation's pension scheme is "by far the toughest thing we have had to do in recent years".