Sir Colin Davis pulls out of BBC Proms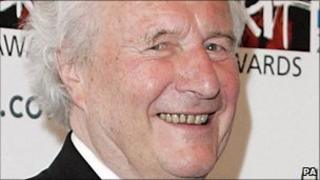 Conductor Sir Colin Davis has announced he will no longer be participating in the BBC Proms this year because of ill health.
The 82-year-old had been scheduled to conduct the European Union Youth Orchestra on 9 August.
Matthias Bamert, who has appeared regularly at the Proms since 1985, will now replace him.
Highlights of the Proms season, now in its 115th year, include performances by Bryn Terfel and Placido Domingo.
There will also be the first Prom for deaf concert goers, a Doctor Who prom - hosted by the show's stars - and jazz musician Jamie Cullum will also perform at the 59-day festival.
Earlier this month the Proms archive was launched, listing all the performances, composers, works, soloists, conductors and ensembles in its 115-year history.
Details of all the 7,168 concerts which have taken place since 1895 can be searched in the online database.