Major Leonardo Da Vinci display planned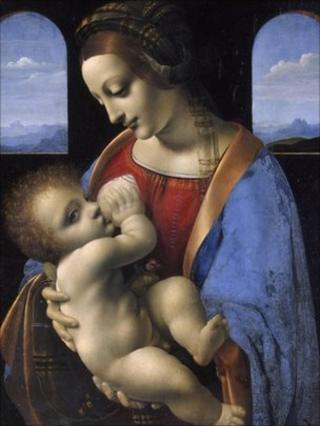 A major exhibition of Leonardo Da Vinci works is to feature paintings never seen before in the UK.
London's National Gallery said Leonardo Da Vinci: Painter At The Court Of Milan will be the most complete display of the artist's paintings ever held.
Various works are being borrowed for the display, which will focus on Da Vinci's aims and techniques as a painter.
The exhibition will run from November 2011 until February the following year.
Several pieces will be borrowed for the display, including La Belle Ferroniere from the Louvre museum in Paris, the Madonna Litta (also known as Virgin and Child) from the Hermitage, Saint Petersburg, and Saint Jerome from Pinacoteca Vaticana, Rome.
The gallery said it will "examine Leonardo's pursuit for perfection in his representation of the human form".
A full-scale copy of Da Vinci's famous Last Supper, on loan from the Royal Academy, will also be featured.
Other forthcoming exhibitions at the National Gallery include a display devoted to the artist Bridget Riley from this autumn.
The gallery is also staging a major display next spring titled Jan Gossaert's Renaissance, the first exhibition dedicated to the Flemish artist for more than 40 years.