Saw 'most successful horror series'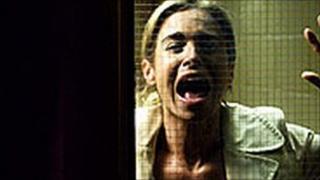 Serial killer franchise Saw has been named the most successful horror movie series by the Guinness World Records.
Producer Mark Burg told Reuters news agency he was "in shock" at beating other long-running movie franchises, such as Friday the 13th and Halloween.
The six Saw films, in which victims try to escape elaborate traps set by the "jigsaw killer", have made a total of $733m (£472m) at the box office.
Guinness editor Craig Glenday will present the award on Friday.
Saw made its debut in 2004, and a new film has been released for Halloween every year since.
The seventh and final instalment, which will be shown in 3D, is due out on 29 October.
"We are done; this is it. We don't want to be that boxer who fought one too many fights," Burg said.
"In every Saw movie, we left questions open and in this movie we answer every question the audience has ever had."
Although other horror films have spawned more sequels - there are 12 films based on Friday the 13th and nine for Nightmare On Elm Street - Saw has proved the biggest box office draw.
The Guinness prize will be handed over to the films' producers at the Comic-Con conference in San Diego.