Casey Affleck denies sexual harassment claims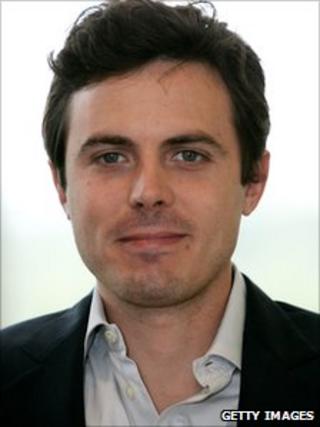 Actor Casey Affleck has denied claims that he sexually harassed a woman working on his documentary about actor Joaquin Phoenix.
In a statement, he called the allegations by Amanda White "preposterous and without merit".
Ms White, a producer on the film, has claimed Affleck refused to pay her salary because she would not spend the night in a hotel room with him.
Her $2m (£1.3m) legal action was filed in Los Angeles on Friday.
Ms White said she was forced to endure inappropriate behaviour during production of Joaquin Phoenix: I'm Still Here, including "uninvited and unwelcome sexual advances in the workplace".
Cross-claims
Affleck's lawyer Michael Plonsker said: "Ms. White was terminated from the production over a year ago.
"She and her lawyers believe that this maliciously and erroneously filed complaint will cause the producers to succumb to her outrageous and baseless demands. She is mistaken.
"The complaint will be vigorously defended and cross-claims will be filed against her."
I'm Still Here documents a year in the life of Phoenix after he announced his retirement from films in 2008, to pursue a new career as a hip hop musician.
Affleck is married to Phoenix's sister Summer.
He is best known for his Oscar-nominated role opposite Brad Pitt in The Assassination of Jesse James by the Coward Robert Ford and, more recently, as a psychotic small-town lawman in The Killer Inside Me.