Who will fill the UK Film Council's shoes?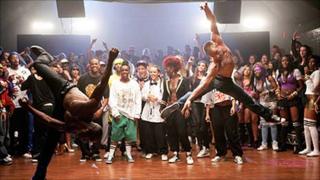 The coalition government's decision to axe the UK Film Council has sent shock waves through the British film industry.
Since its foundation in 2000, the body had established itself as the primary means for film-makers to obtain public funding for their projects.
Not everyone will mourn the passing of a Labour-founded quango that many felt had become large, unwieldy and costly to run.
Some also expressed disquiet at its intention, outlined by original chairman Sir Alan Parker, to pursue "more commercial" films.
The Film Council had some success in that department, and its fair share of disappointments as well.
What remains unclear, however, is who or what will distribute lottery money after its proposed closure in 2012.
The British Film Institute, the organisation charged with preserving and promoting the nation's film and television heritage, would seem the most likely candidate.
The body is directly funded by the Department for Culture, Media and Sport and was mentioned by Culture Secretary Jeremy Hunt as he made Monday's announcement.
Last year it was reported the BFI and UK Film Council might merge in order to create what the DCMS called "a streamlined organisation".
Some at the BFI were said to be unhappy with the proposals, concerned they might come off worse were the bodies to combine operations.
Earlier this year the BFI lost the £45m funding it had been promised by the last government for a new film centre on London's South Bank.
How equipped is the BFI to take on the complex and time-consuming business of distributing public funds to film producers?
In the past it has produced work by such idiosyncratic British film-makers as Derek Jarman, Terence Davies and Peter Greenaway.
Yet it has not directly funded large-scale film production since 1999, when that function was delegated to the UK Film Council.
Another possibility might be for the Arts Council to fund indigenous film production in the same way it supports arts organisations and activities.
It is likely, however, its three branches have enough on their plates implementing the recent round of swingeing cuts.
Success story
One of the Film Council's recent success stories is Streetdance 3D, an urban dance movie that topped the UK and Ireland box office chart on its release in May.
The £1m it invested in the project through its Premiere Fund formed a substantial part of the film's £4.5m budget. It made more than £11m at the box office.
"The Film Council were totally pivotal," says its producer James Richardson, a co-founder of Vertigo Films.
"Without that money I'm not sure the film would have been made."
The funding also served to attract other investors to the project - among them BBC Films, who came on board shortly afterwards.
"It was incredibly important," Richardson continues. "Without doubt the Film Council helped encourage the film to get made."
For all the Film Council's input, though, the Streetdance producer suggests its closure might lead to a positive debate on the future of film funding.
"There are a lot of questions and this is a really good opportunity to be asking them," he told the BBC News website.
"Everyone's going to be looking at various places and systems to see what works. We have to look and see if there is a better structure.
"What's needed is a full analysis of what worked and what didn't," he continues. "Do we need an organisation of that size and scale and with those kind of overheads?
"My personal view is I would like to see the film business looking into how we would do it better."