Sonna on song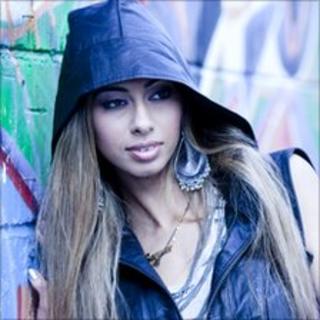 British-Asian talent such as Jay Sean and Hard Kaur have already become international successes on the music scene and soon there could be another name to add to the list.
Sonna Rele - known simply as Sonna - has just been signed to a five album deal with Sony/RCA records.
The 25-year-old singer/songwriter from Kingsbury in North West London was discovered by music producer Livingstone Brown who has worked with the likes of Wyclef Jean, Maxi Priest and John Meyer.
"She knocked on my door and said 'I've been told to tell you that I think I can sing'. So I said ok let's hear you then," recalls Brown, who describes Sonna as the Asian Alicia Keys.
"The first thing she sung, I think it was three lines, I said stop, I shut the door and thought yes let's do this. I think she was around 15 at the time and although musically she hadn't found who she was, she had certainly found her voice by then and could sing whatever."
Sonna, who hails from a musical family, was immediately signed to Universal records and flown to America to record her first album but things didn't quite work out as she had planned.
"We made an album and it didn't go according to plan in terms of the way I saw it, it was a complete different thing musically and I guess I just hadn't grown artistically yet but I made a lot of good relationships on the way," she says.
"Now I'm out that situation and I'm into a new one. I'm a lot more experienced, I've grown so it was actually a good thing and I'm glad it happened."
Mainstream and international
Sonna and Livingstone continued to work together to develop her music and and then joined forces with the legendary songwriter Paul Barry.
After a year writing and producing music, she was approached by Sony/RCA label head Craig Logan who signed her up.
Rele plays the piano and the guitar and writes her own songs and has performed with artists such as Raghav and Joss Stone and has even written a song for Wyclef Jean.
Her manager Kyd Douglas says the fact that she's Asian makes no difference to who she is as an artist.
"The fact that Sonna's a British Asian girl is an aside really to what she is as a musician and as an artist, she is a mainstream potentially international artist," says Douglas.
"I think it's right that as she is British Asian that she is going to her core audience or her core ethnicity to start with but that's detached completely from the kind of artist that she is."
Although her first album won't be released until later this year she has gained a lot of interest from the likes of BBC Radio 1xtra's Ras Kwame and Radio 1's Trevor Nelson and Nihal.
Her first single Love Me Like You Love Yourself is due to be released in September.