Al Pacino to make Shakespearean Broadway return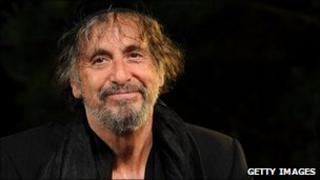 A New York production of The Merchant of Venice, starring Al Pacino, is to move from Central Park to Broadway.
Pacino, 70, is coming to the end of an eight-week run playing Shylock at the open-air Delacorte Theater as part of the Public Theater's Shakespeare in the Park series.
The production will run from 19 October through to 9 January. No further casting announcements have been made.
Pacino also portrayed Shylock in a 2004 film version of the play.
The Oscar winner last appeared on Broadway in 2003 in Oscar Wilde's Salome.