GMTV presenter Ben Shephard moves to Sky Sports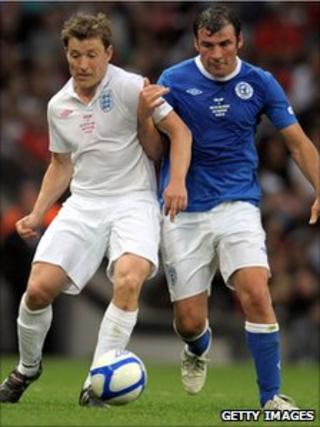 GMTV presenter Ben Shephard has landed a contract to become a presenter on Sky Sports, it has been confirmed.
The 35-year-old West Ham fan will anchor the broadcast of live Uefa Champions League matches and co-present Goals On Sunday.
It was announced that he was leaving ITV's morning show in April, after 10 years, and hosts his last programme on Friday.
Shephard said: "My wife can no longer nag me about my football viewing!"
He is due to make his debut on 15 August and added that the move would allow him to "indulge my passion for football".
The managing director of Sky Sports, Barney Francis, called Shephard "one of the brightest talents on British television," adding, "we've been following his career with interest for years."
GMTV is to be replaced with a new breakfast show, Daybreak, hosted by Adrian Chiles and Christine Bleakley.