Daniel Craig to star in US Dragon Tattoo remake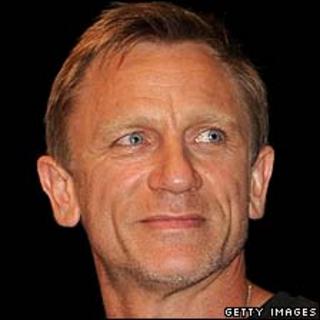 James Bond actor Daniel Craig will star in the US version of The Girl with the Dragon Tattoo, it has been confirmed.
The 42-year-old will also play the male lead in adaptations of the other two novels that complete Stieg Larsson's best-selling Millennium trilogy.
Fellow Briton Carey Mulligan has been linked to the role of Lisbeth Salander - the titular girl - but recently said she would not appear in the film.
Craig will play the journalist whose investigations Salander assists.
Larsson himself died in 2004, a year before the first of his Millennium trilogy crime novels was published.
The books in the series have all been filmed in his native Sweden, with Michael Nyqvist as journalist Mikael Blomkvist and Noomi Rapace as computer hacker Salander.
David Fincher will direct the English language version of Dragon Tattoo, with Steve Zaillian writing its script.
Craig's casting follows the indefinite postponement of the latest James Bond movie, in which he had been expected to appear.