Peter Carey makes Man Booker prize longlist again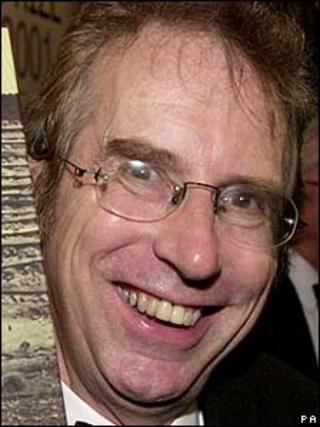 Peter Carey, twice winner of the Man Booker prize, is one of 13 authors to make the longlist for the 2010 award.
The Australian author, who won the prestigious prize in 1988 and again in 2001, has been cited for his latest novel Parrot and Oliver in America.
David Mitchell, Damon Galgut and Rose Tremain - all shortlisted in previous years - are also in contention again.
The 2010 shortlist will be announced on 7 September ahead of the prize-giving, to be held in London on 12 October.
The winner will receive £50,000, while the five runners-up will each receive £2,500 each.
Other writers in the running this year include Howard Jacobson, Helen Dunmore, Alan Warner and Andrea Levy.
Poet Sir Andrew Motion, chair of this year's judging panel, said the 13 "exceptional" novels had been chosen for their "intrinsic quality".
"Wide-ranging in their geography and their concern, they tell powerful stories which make the familiar strange and cover an enormous range of history and feeling," he continued.
Former dancer Deborah Bull, biographer Frances Wilson and journalists Rosie Blau and Tom Sutcliffe complete this year's jury.
Carey and South African novelist JM Coetzee are the only authors to have won the Man Booker twice.
Published by Faber and Faber, Carey's new work was inspired by travels the French historian Alexis de Tocqueville made around the US in the 1830s.
Bookies are already making Carey the favourite, with Ladbrokes offering 3/1 odds on his winning his third prize.
Hilary Mantel won last year's Man Booker for her historical novel Wolf Hall, beating JM Coetzee's semi-autobiographical Summertime in the process.
This year's prize follows the decision to present a "lost" Booker prize to a book it failed to recognise in 1970 - an award eventually won by JG Farrell's Troubles.