Terry Gilliam to direct Arcade Fire concert webcast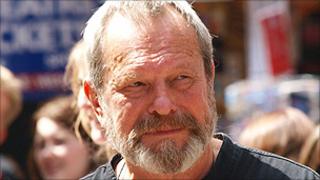 Film-maker Terry Gilliam is to direct a webcast of an Arcade Fire concert due to take place in New York's Madison Square Garden.
The Monty Python star, whose movies include Brazil and The Imaginarium of Dr Parnassus, will take the helm of the live show on 5 August.
The Canadian band's gig will be the first of a series of five Unstaged concerts to be streamed via YouTube.
John Legend and The Roots are among the other acts taking part in the series.
The Arcade Fire concert will coincide with the release of the band's third album, The Suburbs.
Fans watching the gig online will be able to switch camera angles and decide on the band's choice of encore song.