Elvis Presley celebration gig in Hyde Park announced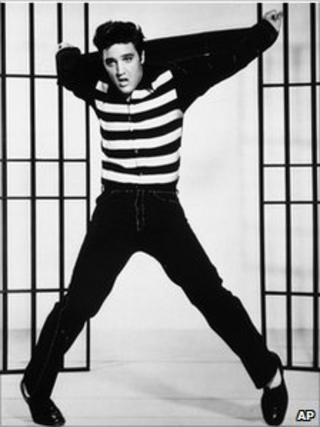 A concert to celebrate the music of Elvis Presley in what would have been his 75th year is to be held in London's Hyde Park on 12 September.
BBC Radio 2's Elvis Forever gig, hosted by breakfast presenter Chris Evans, will be broadcast live on the station.
It will bring together "some of the greatest names in pop and rock" to perform Elvis songs.
A Radio 2 Abba tribute concert held in the park last September featured Kylie Minogue and Abba's Benny Andersson.
Jamie Cullum, The Feeling, Chaka Khan and Lulu were also among the performers.
"As the Radio 2 audience knows, I am a huge Elvis fan and it's an honour to host such a celebration of the enduring appeal of his music," Evans said.
He will be joined by co-presenters for the concert which will finish with a firework finale.
The line-up has yet to be announced.
Other Radio 2 live events planned for this summer include Paolo Nutini playing in his home town of Paisley, near Glasgow in August, and the Scissor Sisters performing in London later in the year.