Neil Jordan to direct Skippy Dies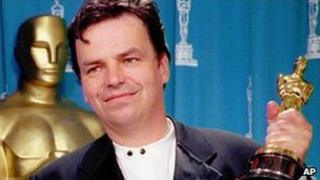 Irish filmmaker Neil Jordan is to write and direct a big screen version of Paul Murray's novel Skippy Dies.
The Dublin-set comic saga was named last week as one of 13 books on the longlist for the Man Booker Prize.
It tells the story of Daniel 'Skippy' Juster and his room-mate Ruprecht Van Doren, an overweight genius, at an expensive Catholic boarding school.
Jordan's involvement in the project has been confirmed by London-based producers Number 9 Films.
His other films include The Company of Wolves (1984), Mona Lisa (1986), The Crying Game (1992), Michael Collins (1996) and Breakfast on Pluto (2005).
Jordan is due to film Neil Gaiman's award-winning fantasy novel The Graveyard Book later this year. There is no timetable at the moment for the Skippy Dies production.
Skippy Dies is Paul Murray's second novel, his debut being An Evening of Long Goodbyes - which was shortlisted for the Whitbread First Novel Award in 2003.
The Independent's review said: "For much of its length, Skippy Dies is a rollicking school comedy, ticking boxes with a gleeful, authoritative flourish" but noted it also "strays near some dark territory".
The Telegraph called it a "gigantic, marvellous, witty, heartbreaking novel".
Number 9 Films is the company behind Made in Dagenham - about the 1968 strike at the Ford Dagenham assembly plant - which will have its world premiere at the Toronto Film Festival before its UK release in October.