Clint Eastwood writes plea to save UK Film Council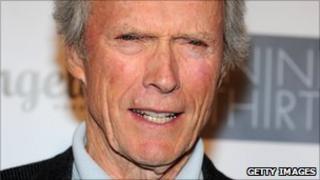 Oscar-winner Clint Eastwood has written to MP George Osborne appealing to him not to axe the UK Film Council (UKFC).
The actor said without the "rigorous support" of the UKFC, his production company would not have been able to make its latest film in London.
"The prospect of losing a valuable resource such as the UKFC is of great concern to us," he said.
The government announced last month the council would be axed as part of a cost-cutting drive.
"The UKFC was instrumental in providing us the crucial, detailed information we needed to make our decision to ultimately shoot in the UK," Eastwood said.
He also warned closing the council could result in some film-makers not coming to Britain.
"Without such assistance during the early stages of pre-production, the likelihood of a London shoot would have been greatly diminished.
"We respectfully request careful consideration of our concerns in deciding the fate of the UKFC," he added.
Last week more than 50 actors including Bill Nighy and James McAvoy wrote a letter to the Daily Telegraph saying the move would damage the "backbone" of Britain's film industry.
The council had an annual budget of £15m to invest and employed 75 people.
However, in an article in The Observer, Culture Secretary Jeremy Hunt defended the decision to axe the UKFC.
"It is simply not acceptable in these times to fund an organisation like the UK Film Council, where no fewer than eight of the top executives are paid more than £100,000," he said.
"Stopping money being spent on a film quango is not the same as stopping money being spent on film."
He added he had increased the amount of money going into film via lottery funding, expected to be around £3m a year.