Jennifer Aniston 'stalker' ordered to stay away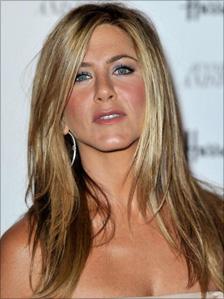 Actress Jennifer Aniston has been granted a restraining order against a man her lawyers say planned to abduct her.
Jason R Peyton, 24, was ordered to stay away from Aniston for the next three years by Los Angeles Superior Court commissioner David A Cowan.
Peyton was detained by police on 20 July and has been sectioned.
Peyton allegedly drove to Los Angeles from Pennsylvania and waited for the star in "a planned abduction".
He was allegedly found with a sharp object, duct tape and messages he had written to Aniston.
In court papers, the actress's lawyers said Peyton was a "diagnosed delusional paranoid schizophrenic" who "poses a credible threat of violence and imminent danger" to the star.
Peyton has not been arrested or charged in connection with the incident.
Ex-Friends star Aniston had already obtained a temporary restraining order against him after he was picked up by police in July.