Britney Spears 'to make appearance in Glee'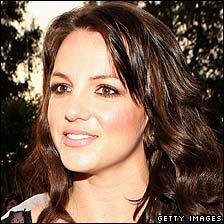 Pop star Britney Spears is to make a cameo appearance in hit US TV series Glee, the show's creator has said.
Ryan Murphy said the 28-year-old singer would appear as part of a "reverential" episode featuring her music.
"Britney, I think 100%, is going to be on the episode," he said. "She is going to come and do a couple of scenes."
Speaking on Ryan Seacrest's morning radio show, Murphy said the episode would feature Spears' songs and would not delve into her personal travails.
"It's about her music and not her personal life," he said. "We're handling Britney with sort of kid gloves.
"I really admire what she's done with her life and how she's turned things around," he continued.
Spears' music, he explained, would feature in fantasy sequences set in motion when the characters visit the dentist and are put under anaesthetic.
Murphy also revealed that Spanish actor Javier Bardem - whom he recently directed in the film Eat Pray Love - had asked to appear in Glee.
"He wants to play a weird Spanish rock and roll star," he told Seacrest on Los Angeles station KIIS-FM.
The second season of Glee - which follows the fortunes of a high school choir - begins in the US next month.
Sir Paul McCartney and Britain's Got Talent runner-up Susan Boyle are among other stars who might feature in the new series.
Related Internet Links
The BBC is not responsible for the content of external sites.