Little-known actress Mara wins Dragon Tattoo role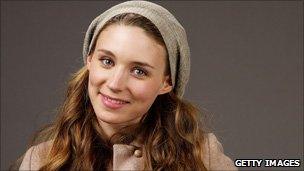 Little-known actress Rooney Mara has landed the lead role in the remake of The Girl With The Dragon Tattoo.
Mara, 25, will play Lisbeth Salander, an investigator with a troubled childhood, in the English language version of the crime thriller.
She will star opposite James Bond actor Daniel Craig, who plays a journalist who teams up with Salander to investigate a disappearance.
The film is based on the first book in Stieg Larsson's best-selling series.
Larsson died in 2004, a year before the first of his Millennium trilogy crime novels was published.
The Swedish version of the film was released in the UK in March this year.
Mara's biggest role so far was a part in this year's re-make of A Nightmare on Elm Street.
She has also appeared on TV shows ER and Law & Order: Special Victims Unit.
The announcement that Mara will play Salander follows months of speculation over who would land the coveted role, with big names such as Natalie Portman, Carey Mulligan and Scarlet Johansson reportedly in the frame.
The film begins shooting next month in Sweden and is due out in December next year.
David Fincher will direct the new version, while Steve Zaillian is writing the screenplay.
The second Swedish adaptation in the trilogy, The Girl Who Played With Fire, is out in the UK on 27 August.
Related Internet Links
The BBC is not responsible for the content of external sites.