Museums and galleries generate £1bn for UK economy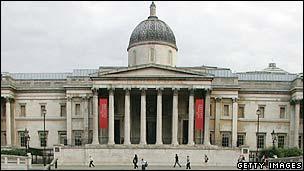 Overseas visitors to the UK's major museums and galleries boosted the nation's economy by £1bn in 2009, the national tourist authority has said.
Of about 30 million visits made to the UK last year, over a third included a trip to a leading cultural institution, a report by VisitBritain said.
French tourists paid the most visits to museums, while holidaymakers from the US favoured art galleries.
Visitor numbers at Tate Modern and the British Museum were down on 2008.
But visits to the National Gallery were up by 9%, with the Natural History Museum posting a similar rise on the previous year.
All of the institutions offer free entry.
The period between July and September is the most popular time to visit museums and galleries, which see a dip in visitors between January and March.
The data derives from a VisitBritain-sponsored question on the International Passenger Survey, carried out by the Office for National Statistics.
"This survey showcases the international appeal of Britain's culture and heritage," said Sandie Dawe, chief executive of VisitBritain.
"We are fortunate in the authenticity of what we have to promote and the connections that our rich culture makes across the world."
VisitBritain works with the government, the tourism industry and various strategic partners to promote Britain in 35 key overseas markets.
The non-departmental public body receives funding from the Department for Culture, Media and Sport.
Related Internet Links
The BBC is not responsible for the content of external sites.