Judge dismisses Jackson reunion claim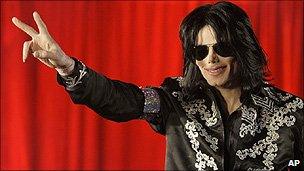 A US judge has dismissed legal action by a promoter who claimed Michael Jackson and his family breached a contract to play a reunion concert.
AllGood Entertainment sued the singer for $40m (£25.8m) two weeks before his death in June 2009.
Judge Harold Baer Jr agreed that there was no evidence to suggest the Jacksons had signed a binding agreement.
A lawyer for Jackson's estate said the case "never had any merit and the claim was frivolous from day one".
"Michael Jackson never agreed to participate in a concert promoted by AllGood as the judge clearly found in his opinion," added Howard Weitzman.
The promoter's legal representative did not comment on the ruling.
Judge Baer established that there had been a letter of intent exchanged between Jackson's former manager and AllGood, but that a contract was never signed by the Jacksons.
He also ruled that AllGood's claim of financial damage due to the failed concert was unfounded.
After Jackson's death, the company filed a creditor's note with his estate claiming $300m (£193.5m).
It had claimed part of the agreement prevented Jackson from performing elsewhere up to three months after the planned event.
The singer committed to perform a series dates at London's O2 Arena, from July, which never took place.
Related Internet Links
The BBC is not responsible for the content of external sites.