Timbaland denies suicide reports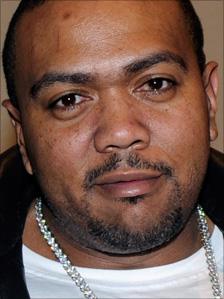 US record producer Timbaland has called in to a live radio show to deny reports that he had gone missing and attempted suicide.
Website TMZ reported the 39-year-old's family called police after apparently finding the producer distraught over the theft of a $2m (£1.3m) watch.
The LA County Sheriff's Department sent out a "possible suicide attempt" alert.
But Timbaland, real name Timothy Mosley, told host Ryan Seacrest: "The only thing I did was take a drive."
In a recording of the emergency call obtained by TMZ, a woman who said she was the producer's mother-in-law said he was near a cliff.
A police helicopter later tracked down the Grammy-winning producer - who has worked with the likes of Justin Timberlake and Leona Lewis - and returned him to his home.
"I don't know what happened, to be honest with you, I don't even know what people are talking about," he told American Idol host Seacrest. "I wasn't talking, so I guess people got worried."
When asked about the theft of the watch, Timbaland said something had been stolen, but it was not a watch.
"Why would I commit suicide? I could buy what was stolen," he added.
The Los Angeles County sheriff's office said Timbaland reported the theft over the weekend but there was no indication of a break-in at his home.
Detective Vic Paladino added the producer was concerned the alleged thief was someone he knew.
Timbaland reached number three in the UK singles chart in February, with his collaboration with Katy Perry on If We Ever Meet Again.
Related Internet Links
The BBC is not responsible for the content of external sites.