Two-thirds of people 'agree with arts funding change'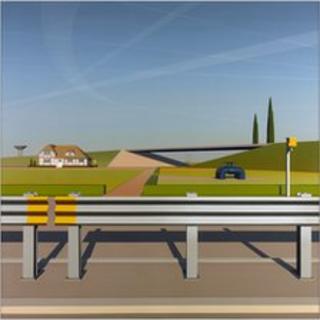 Two-thirds of people agree with the government's stance on cutting arts funding and increasing reliance on private cash, a survey has suggested.
And a fifth of the 2,022 British adults questioned said visual arts should not be given any government funding.
The poll was commissioned by organisers of The Threadneedle visual arts prize.
Meanwhile, England's regional museums warn collections will be mothballed after expected arts cuts of at least 25% in October's spending review.
In July, the government asked all major arts funding bodies to show how they would manage cuts of 25% or 30%.
The Department of Culture, Media and Sport has already pulled the plug on the UK Film Council, which costs £15m a year and employs 75 people, along with 15 other bodies, including the Museums, Libraries and Archives Council.
It hopes private money will help plug the gap, but some of the country's leading philanthropists have written to Prime Minister David Cameron warning the ambition is overly optimistic.
Chancellor George Osborne will announce results of the government's spending review on 20 October.
'Pitiful return'
The Threadneedle Prize-commissioned survey found that 66% of respondents agreed that the majority of visual arts funding should come from corporate sponsorship and private donations.
It also found that just 16% thought public funding should provide the majority of support.
The winner of the £25,000 prize - open exclusively to UK-based artists - will be announced on 15 September from a shortlist of Boyd and Evans, Patricia Cain, Paul Cummings, Thomas Doran, James Jessop, Stuart McCaffer and Caroline Walker.
News of the Threadneedle survey results come as the Museums Association - representing English regional museums - warns of "a return to the pitiful days of collections stuck unused and neglected in basement stores".
A survey, carried out by the association, of 42 museum services found that a third thought cuts would force them to close sites or parts of sites.
And more then 40% said they would consider introducing or increasing charges, which the association warned would restrict public access.
Museums Association director Mark Taylor said cuts would undo the good work of the "Renaissance" funding programme - introduced in 2002 - which he said had "transformed England's great regional museums" with an increase in visitor numbers of 40%.
"Regional museums will lend and borrow fewer things, making it far harder for people to see nationally important treasures near to where they live," he warned.