Kara DioGuardi leaves American Idol panel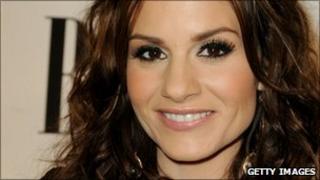 Songwriter Kara DioGuardi has become the latest member of the American Idol judging panel to quit this year.
DioGuardi, who has written for singers including Kylie Minogue, said being on the show was "an amazing experience".
Simon Cowell quit the programme in May to concentrate on a US version of UK show The X Factor while comedienne Ellen DeGeneres left in July.
Jennifer Lopez and Areosmith's Steven Tyler have been linked with vacant positions on the panel.
"I felt like I won the lottery when I joined American Idol two years ago but I feel like now is the best time to leave," DioGuardi said in a statement.
Of the original judges, only record producer Randy Jackson remains.
It is not clear whether the next season of the show will have a panel of three or four judges.
May's finale was the lowest rated since the first series in 2002 with 24.2m tuning in to see former paint salesman Lee DeWyze take the crown.
But the programme remains the most-watched TV show in the US.