Zhang Ziyi to star in Mulan English-language film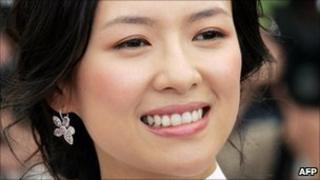 Chinese actress Zhang Ziyi is to team up with Speed director Jan de Bont to make an English-language version of the Chinese legend Mulan.
The ancient folk story of a woman who replaces her father in battle, was made famous worldwide by an animated Disney film in 1998.
A Chinese-language version of the tale was released last year.
Producer Christopher Brough told The Associated Press that filming will begin this year in eastern China.
Ziyi shot to stardom after starring in Crouching Tiger, Hidden Dragon and has since gone on to appear in several high profile Hollywood movies, including Rush Hour 2 and Memoirs of a Geisha.
The actress will undergo bow and arrow and combat training for her latest role.
Her manager Ling Lucas said: "She has complete trust in Jan de Bont to turn Mulan into a memorable screen legend."