Britney Spears denies sexual harassment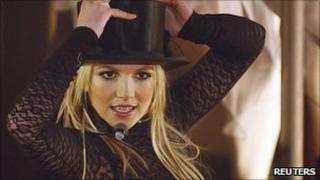 Singer Britney Spears has denied claims made by her former bodyguard that she sexually harassed him.
A statement on her website said the case was "another unfortunate situation" where someone was "trying to take advantage" of Ms Spears.
It also said that authorities had investigated the star and had "closed the case without further action".
Fernando Flores has accused her of repeatedly parading around in the nude and having sex in front of him.
Mr Flores has also claimed that Ms Spears, 28, caused him emotional distress by having violent quarrels with her boyfriend in front of her two children and that she punished her young sons with his belt.
The statement posted on Ms Spears's site added: "The Department of Children and Family Services conducted a proper investigation surrounding Mr Flores' accusations and have closed the case without any further action.
"Ms Spears and her attorneys have every expectation that this matter will be dismissed by the courts."
Mr Flores, who was employed by the singer for four months, is seeking unspecified damages.
Ms Spears' ex-husband, Kevin Federline, has called the claims "baseless".
His lawyer, Mark Vincent Kaplan, told The Associated Press on Wednesday that if Mr Federline believed the children were in danger, he would have stepped in already.
"He is satisfied that the allegations are a product of economic motives," Mr Kaplan said.