Ferris Bueller actor Jeffrey Jones sentenced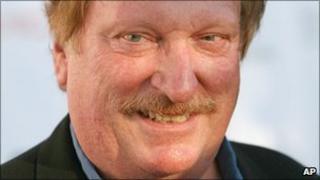 Ferris Bueller actor Jeffrey Jones has been sentenced to 250 hours' community service for failing to update his data on the sex offenders register.
Jones, 64, who played dean Ed Rooney in the 1986 film, was also given three years' probation after pleading guilty to the charge in court in Los Angeles.
In 2003, he pleaded no contest to employing a 14-year-old boy to pose for sexually explicit photos.
Jones is required to update his registry information every year.
The actor has also appeared in several Tim Burton films including Beetlejuice and Sleepy Hollow.