Matt Dillon 'suing over Crash profits'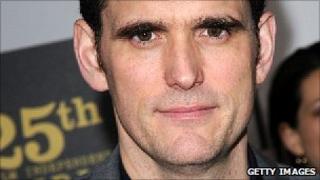 US actor Matt Dillon is suing the producers of Oscar-winning film Crash, claiming he was cheated out of $100,000 (£63,000) in profits, reports say.
The actor alleges he found out he was owed the money after his company performed an audit in 2006, the Hollywood Reporter said.
He claims bosses "deliberately" calculated his profit share wrongly.
Crash, which won best picture in 2006, was made for less than $8m (£5m) but grossed about $98m (£62m) worldwide.
In legal papers filed in a Los Angeles court, Dillon claims executive producer Bob Yari and others "deliberately authorised [the production entity] to apply an incorrect formula for the calculation of [Dillon's] contingent compensation".
This allegedly allowed Mr Yari to falsely increase profits paid to another Crash-related company and cheat Dillon out of his share.
Mr Yari did not respond to a request for comment.
It is not the first time the executive producer has been sued over profits from the film.
In 2007, director Paul Haggis began legal action claiming he was owed $4.7m (£3m). Producers Cathy Shulman and Tom Nunan also sued Mr Yari, claiming he withheld millions of dollars from them. Their cases are ongoing.