Facebook film The Social Network tops US box office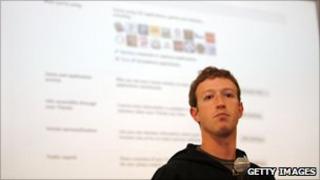 A movie about the rise of internet phenomenon, Facebook, has debuted at the top of the US box office chart, according to early estimates.
Social Network, written by West Wing creator Aaron Sorkin and directed by David Fincher, stars Justin Timberlake and newcomer Jesse Eisenberg.
The film took $23m (£14.5m) in its first weekend.
It charts the history of the website from its launch by Mark Zuckerberg and his best friend at Harvard University.
It goes on to track the legal battle between Zuckerberg and his friend and three other fellow students at Harvard who claim he stole their idea.
Animated owl film, Legend of the Guardians, stayed in second place, while Oliver Stone sequel, Wall Street: Money Never Sleeps, slipped from number one to number three.
Ben Affleck heist thriller, The Town, dropped one place to fourth, with high school comedy Easy A at five.
Family comedy You Again, was in sixth place, followed by thriller Case 39 starring Renee Zellweger at number seven.
Let Me In, a re-make of Swedish cult hit Let the Right One In, took eighth position.
M Night Shyamalan's thriller Devil and wolf animation Alpha and Omega rounded out the top 10.