Lemmy talks movies and judging Raindance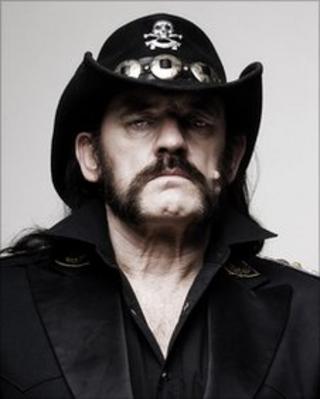 He's best known as founder and frontman of heavy metal band Motorhead.
But this week, rock icon Lemmy joins the likes of Charles Saatchi and critic Derek Malcolm on the jury for the Raindance Film Festival.
Raindance, which celebrates independent film, runs at the Apollo Cinema, Piccadilly Circus until 10 October.
This year's line-up includes 77 features and over 133 shorts, and opened last week with satirical animation Jackboots on Whitehall. It closes on Sunday with Son of Babylon - the story of a young boy's journey across Iraq.
Lemmy himself is the subject of a big-screen documentary which premiered at the SXSW festival this year, and receives its first UK screening at the London Film Festival this month.
What made you agree to be a Raindance judge?
I was asked and didn't want to turn them down.
How different is it being on the jury of a film festival to being a heavy metal legend? ‪
Sitting home and watching movies or being on the road and working every night - you can tell the difference.
Which films in this year's line-up have caught your eye? ‪
I chose "documentary", I have no idea about the other films.
Lemmy The Movie gets its UK premiere later this month. Why is now the right time to tell your story?
Why not?
What aspects of Lemmy will audiences see for the first time? ‪
Showing my breast.
What's the film of choice on the Motorhead tour bus? ‪
Fawlty Towers.
Who would play Lemmy in the movie of your life? ‪
Julia Roberts.
What's the best thing about living in LA? ‪
The weather and the girls.
What are your favourite films?
The Longest Day - great cast of actors on one hand but also good story told from both sides, Allies and Germans.
Lord Of The Rings - because it is as good as the book (which is rare).
The Wicker Man (original) - because it's creepy and Britt Ekland is dancing naked.
The Raindance Film Festival runs until Sunday 10 October.