Jeanette Winterson to write horror novella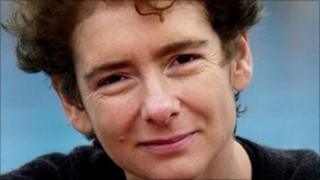 Award-winning author Jeanette Winterson, best known for Oranges Are Not The Only Fruit, is to turn her hand to horror writing.
She is the first writer commissioned to produce a novella for recently revived film company Hammer, which is moving into the literary world.
The studio has struck a deal with Arrow Books to publish new works of horror and adapt classic films for the page.
Winterson's book will be published in the summer of next year.
Arrow publisher Kate Elton said: "With the current interest in all things supernatural, the time is absolutely right for a Hammer imprint which will publish both into the heart of the commercial horror market, and into the literary and thriller markets that border it".
Hammer, which was founded in 1934, is renowned for its low-budget shock horror movies, which made stars of British actors like Christopher Lee and Peter Cushing.
It was recently revived after a long dormant period, and will release its first film in 30 years next month - a remake of Swedish horror Let The Right One In, starring Chloe Moretz.
The studio is also working on a new adaptation of supernatural novel The Woman in Black, which will star Daniel Radcliffe.
Winterson's debut - Oranges Are Not The Only Fruit - won the Whitbread Prize for a First Novel in 1985.
It was later adapted for television and won the Bafta for best drama.
The author's other works include The Passion, Sexing The Cherry and Written On The Body, as well as children's books The King Of Capri and Tanglewreck.
In 2006, she was appointed OBE for services to literature.