Court hears Michael Jackson estate appeal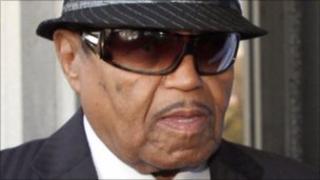 Joe Jackson was "grievously wronged" by a court that denied his bid to take over the administration of his son Michael's estate, a court has heard.
Michael Jackson's will appointed lawyer John Branca and music executive John McClain to oversee his estate.
A judge ruled last November that Mr Jackson did not have standing to intervene and was not entitled to a hearing to contest the administrators.
The appeals panel have yet to issue a ruling on the matter.