The Hobbit to begin filming in February next year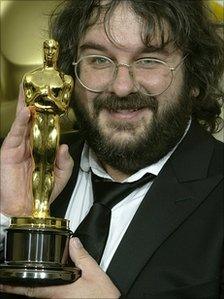 Filming on The Hobbit is set to begin in February after it was finally given the go-ahead by film studio bosses.
Warner Bros also announced that Peter Jackson, who directed the Oscar-winning Lord of the Rings trilogy, would direct the two-part prequel.
The films, based on JRR Tolkien's book, had been delayed for months due to MGM Studios' - which owns half the project - ongoing financial woes.
No release dates for the movies have been given.
According to industry paper Hollywood Reporter, Warner Bros and MGM reached a deal allowing MGM to cover its half of the production, estimated to cost a total of $500m (£313m).
Jackson, who co-wrote the screenplays and is also producing the films, originally hired Mexican-born Guillermo Del Toro to direct, but he pulled out in June citing almost two years of delays.
Last month, the project was threatened further after Jackson warned production could cease or be moved from its location in New Zealand over a pay wrangle with acting unions.
The two movies will be shot back to back using digital 3D cameras.
In a statement, Jackson said: "Exploring Tolkien's Middle-earth goes way beyond a normal film-making experience.
"It's an all-immersive journey into a very special place of imagination, beauty and drama. We're looking forward to re-entering this wondrous world with Gandalf and Bilbo."
The Lord of the Rings trilogy grossed nearly $3bn (£1.88bn) at box offices worldwide and in 2003 the final chapter, Return of the King, dominated the Oscars, winning in all of the 11 categories in which it was nominated, including best film.
Related Internet Links
The BBC is not responsible for the content of external sites.