BBC launches HD Sound for online radio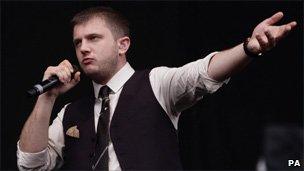 The BBC has announced plans to launch HD Sound - "an extra high-quality audio stream" - for online radio.
It will be available for special live events, starting with Electric Proms on the Radio 2 website this month, and for all Radio 3 output from December.
BBC audio and music director Tim Davie said it was "a signal of our commitment to innovate in digital radio".
HD Sound uses improved encoding and higher bit rates to boost quality.
The BBC said improvements in sound would depend on the size or quality of speakers or headphones.
It said HD Sound also offered a wider dynamic range, accentuating the difference in volume between quiet and loud sounds.
It is hoped HD Sound can be incorporated into the BBC's iPlayer and Radioplayer as the technology develops.