Unknown actor chosen for Life of Pi film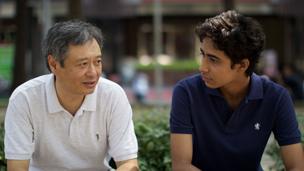 Oscar-winning director Ang Lee has cast an unknown actor from India to star in his latest movie, an adaption of the novel Life of Pi.
Suraj Sharma will star in the film, which will be shot in 3D.
The 17-year-old has no acting experience and beat over 3,000 hopefuls for the part.
The book, by Yann Martel, won the Booker Prize in 2002 and went on to sell more than seven million copies worldwide.
It tells the story of an Indian boy, who survives 227 days while stranded on a boat in the Pacific Ocean with a Bengal tiger following a shipwreck.
"It has been a daunting and exciting process to develop a motion picture that brings Yann Martel's fascinating, mind-boggling story to the big screen," Lee said.
He added that casting the lead role had been "particularly challenging".
"We searched throughout India for a young man who had the innocence to capture our attention, the depth of character to break our hearts, and the physicality needed to embody Pi on his journey."
Martel said he was "thrilled" that the book was being adapted into a film.
Speaking of Lee, he described him as a "brilliant, versatile director, with a stunning visual sensibility".
He added: "Lee can capture the most intimate emotion as well as the most dynamic action. He's the perfect film-maker to bring Pi's epic journey to the screen."
Production begins production in January in India and Taiwan and the movie is due to be released on 14 December 2012.