Tinie Tempah speaks at Oxford Union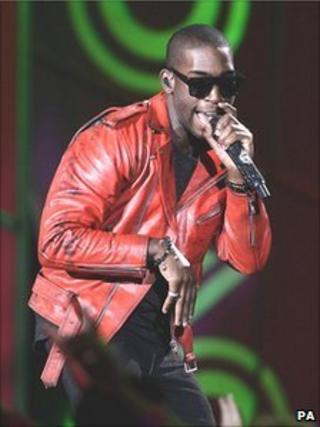 Rap star Tinie Tempah answered questions from students on his rise to fame when he visited the Oxford Union on Sunday.
Tempah, 21, has had four top five chart singles and his debut album Disc-Overy went to number one earlier this year.
Tempah was be the latest in a long line of prominent individuals to have spoken at the Union since its foundation in 1823.
These include Winston Churchill and US President Ronald Reagan.
The many celebrities to have addressed the student-run society include Stephen Fry, Dame Judi Dench, Pierce Brosnan, Jon Bon Jovi, Michael Jackson, and Courtney Love.
'Powerfully uplifting'
Union spokesperson Ash Sangha said he was proud to have the rapper on the guest list.
"Tinie's rise to fame has been meteoric and his rise is a powerfully uplifting tale of ambition, of determination and of chasing your dream all the way. We cannot wait to have him speak here. "
Hip hop MC Tempah's ascent to stardom has indeed been swift. Earlier this month he won two Mobo (Music of Black Origin) awards, one for best newcomer and the other for best video for his single Frisky.
This came just seven months after the release of his debut single and he has sold more singles than any other artist in the UK so far this year.
The Oxford Union is one of the most famous and prestigious student societies.
It was founded in 1823 to provide a forum for free speech at a time when the Oxford University banned all discussion of politics and religion.