Paul Hogan's criminal tax battle ends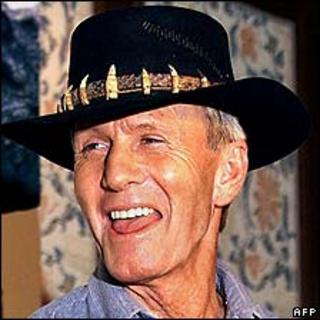 A five-year criminal investigation against Crocodile Dundee star Paul Hogan has been dropped, Australian detectives have announced.
Investigators suspected he had used offshore banking to conceal earnings.
Australian Crime Commission Chief Executive John Lawler said the battle had been closed due to "insufficient prospects of securing convictions".
But Hogan is still being pursued by Australian authorities over a disputed multimillion-dollar tax bill.
Earlier this year tax officials barred the Australian actor from returning to his Los Angeles home for two weeks over the matter.
The star has denied claims that he has been keeping film royalties in an offshore tax haven.
His lawyers eventually secured a deal with the tax office that allowed him to leave the country and return home.
It has not been revealed how much Hogan apparently owes in tax, but the star has said that he is unable to afford even 10% of his tax bill.
Hogan's lawyer, Andrew Robinson, said the end of the criminal investigation will give "immense relief" to his client.