Carey Mulligan preparing for Gatsby role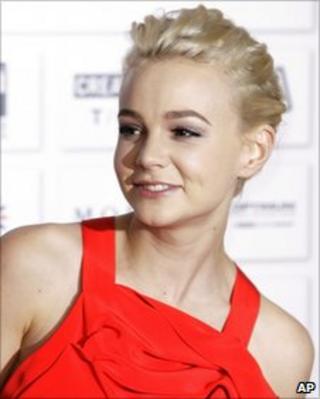 Carey Mulligan is "obsessively reading" The Great Gatsby in preparation for her role in Baz Luhrmann's film version.
"I'm still in shock. It was the most surreal night of my life when I found out that I'd got it," she told the BBC.
The star burst into tears on a red carpet at a fashion awards ceremony in New York last month when she found out she had won the role.
She will play socialite Daisy Buchanan in Luhrmann's remake of F Scott Fitzgerald's classic American novel.
The movie is expected to go into production next year.
Luhrmann has conducted workshop readings in New York with Leonardo DiCaprio playing millionaire Jay Gatsby and Tobey Maguire as Nick Carraway.
But neither have been confirmed in the roles.
"I'd auditioned twice and waited for a fortnight, and called my agent every two hours for two weeks - he almost sacked me," Mulligan said at a film awards ceremony in London on Sunday.
"It was a huge huge shock and I can't believe I'm going to be working with the people I'm going to be working with.
"I have a copy of it by my bed that I'm obsessively reading," she continued.
"I can't wait, but I don't think it's happening until summer so it's a long time."
The most famous film version of The Great Gatsby is Jack Clayton's 1974 movie, which starred Robert Redford as Gatsby, Mia Farrow as Buchanan and Sam Waterston as Carraway.
Mulligan was nominated for an Oscar this year for her lead role in An Education.
On Sunday night she won a best actress prize at the British Independent Film Awards for her role in dystopian drama Never Let Me Go.
The film, based on the novel by Kazuo Ishiguro, is released in the UK in February.