John Lennon: Send us your memories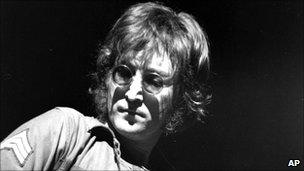 It is 30 years since singer John Lennon was shot dead in New York.
As the world marks the anniversary of his assassination on 8 December, we would like to hear your memories of his life and your views on his legacy.
The former Beatles lead singer was born in Liverpool in 1940 and went on to front the iconic pop group, but is often remembered as much for his activism as for his songwriting.
Lennon was a leading voice in the protest against the war in Vietnam, which he combined with his career as one of the biggest names in pop by writing songs such as Give Peace A Chance and Happy Christmas (War is Over).
Thank you for your comments.