Arts Council to take over museums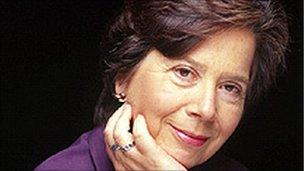 Arts Council England is to take over some of the key responsibilities that help keep museums and libraries across the UK running.
The new role for the organisation fulfills some of the functions carried out by the recently axed Museums, Libraries and Archives Council (MLA).
In July, Culture Secretary Jeremy Hunt said the MLA would lose its funding and be abolished.
Arts Council England will receive an annual budget of £46m for this purpose.
The organisation will supervise the improvement and development of museums and libraries and help with projects that relate to the 2012 Cultural Olympiad.
However, it will not take on any of the MLA's work advising government on local and regional archives.
It is thought that role will be delegated to the National Archives in Richmond, Surrey.
"We are pleased by the confidence ministers have demonstrated in us by giving us this crucial work to take forward," said Arts Council England chairwoman Dame Liz Forgan.
Representatives from the Arts Council, MLA and the Department for Culture, Media and Sport (DCMS) are now in discussions about how to transfer the responsibilities smoothly.
Sir Andrew Motion, chair of the MLA, said the body had "long advocated that wherever possible public money should be directed to the front line."
On Wednesday Mr Hunt unveiled a 10-point plan to help boost private funding for arts organisations.
The government will also promote "planned giving" to encourage more people to leave 10% of their legacy to the arts and culture.