Colin Firth nominated for Screen Actors Guild award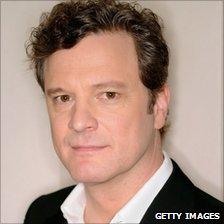 Colin Firth's Oscar chances have been further boosted by his inclusion in the Screen Actors Guild nominations.
The 50-year-old is up for the best actor award for his role as stammering monarch George VI in The King's Speech.
The period drama has four nominations, as does boxing drama The Fighter.
Both films are up for the best cast in a movie prize - the Guild's equivalent of a best film accolade - alongside Black Swan, The Kids are All Right and Facebook drama The Social Network.
British actors Helena Bonham Carter and Christian Bale are nominated in the supporting categories for their work in The King's Speech and The Fighter respectively.
Hugh Laurie and Sir Patrick Stewart are among their compatriots in the running for the Guild's television awards.
Laurie receives his sixth consecutive nomination for best actor in a drama series for House, an award he won in 2007 and 2009.
Sir Patrick is recognised for playing the title role in a filmed version of Shakespeare's Macbeth.
Ernest Borginine will receive a lifetime achievement honour at next year's awards, to be held in Los Angeles on 30 January.
Awards will also be presented to "stunt ensembles" working in motion pictures and on television.
Related Internet Links
The BBC is not responsible for the content of external sites.