Ofcom to investigate 2,750 X Factor complaints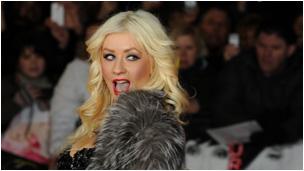 Media watchdog Ofcom is to investigate 2,750 complaints about the raunchy performances of Rihanna and Christina Aguilera on Saturday's X Factor final.
Both performances featured the scantily-clad artists and female dancers gyrating on stage.
ITV has received about 1,000 complaints regarding part one of the final, which aired on 11 December.
More than 17.2 million viewers saw former painter and decorator Matt Cardle win this year's competition.
Ofcom will assess whether the show broke section 1.3 of the broadcasting code, which states that "children must be protected by appropriate scheduling from material that is unsuitable for them".
"We are confident that the performances given by our guest artistes on Saturday were appropriate for the show," an ITV1 spokeswoman said last week.
It is not the highest number of complaints the media watchdog has received about the entertainment show.
In 2009, the talent search attracted 4,000 complaints relating to remarks made by Dannii Minogue about contestant Danyl Johnson.
Minogue made a reference to Johnson's sexuality but was found not to be in breach of broadcasting rules by Ofcom.
According to figures released by ITV, 15.4 million votes were cast during the 10-week series.
Cardle scored the most votes every week, apart from the first week when supermarket worker Mary Byrne came top.
Related Internet Links
The BBC is not responsible for the content of external sites.