Fewer films eligible for Oscars 2010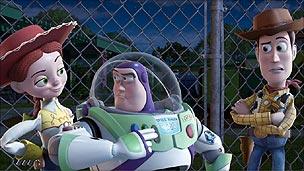 The list of films eligible for the 2010 Academy Awards has shrunk to 248 - a drop of more than two dozen films on last year, the academy has announced.
This year's alphabetical list begins with The A-Team and ends with Youth in Revolt.
Other productions on the list include The Girl With the Dragon Tattoo and its two sequels, and Jeff Bridges films, Tron - Legacy and True Grit.
The 83rd Oscars will be held on 27 February 2011 in Los Angeles.
At the 82nd Oscars in March 2010, Kathryn Bigelow became the first woman to win the best directing Oscar, as her Iraq war drama The Hurt Locker took six prizes, including best film.
Jeff Bridges and Sandra Bullock won the top acting Oscars for their roles in Crazy Heart and The Blind Side.
Last year the academy reported that 274 films had qualified for inclusion, and in 2008 the number stood at 281.
To be eligible for consideration, feature films must open in a commercial cinema in Los Angeles County by midnight, 31 December, and begin a minimum run of seven consecutive days.
Under academy rules, a feature-length motion picture must have a running time of more than 40 minutes and must have been exhibited theatrically on 35mm or 70mm film, or in a qualifying digital format.
The nominations for the 83rd Academy Awards will be announced on 25 January.
Related Internet Links
The BBC is not responsible for the content of external sites.