Marvel Comics' Fantastic Four to become three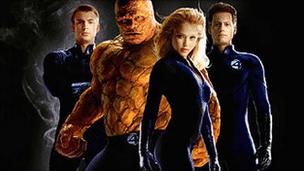 Comic superheroes the Fantastic Four are to become three with one character to be killed in the January edition, Marvel has announced.
But the publishers will not reveal whether it will be Mr Fantastic, Invisible Woman, Human Torch or The Thing who will die in issue 587.
All four were left in life-threatening situations in the latest edition.
The Fantastic Four - made into a 2005 film starring Ioan Gruffudd and Jessica Alba - first appeared in 1961.
Executive editor Tom Brevoort said cliffhanger endings in the December issue helped to "heighten the suspense while preserving the surprise as to which member doesn't make it out alive"
In a previous storyline, Reed Richards - known as Mr Fantastic - was thought dead but instead was temporarily snatched away to another dimension.
But Mr Brevoort insisted that the death in next month's issue would be the real thing.
"It's a story that will have a transformative effect on these characters - virtually nothing will be the same after the events of this story," he said.
"And that was the reason to go this route - to bring about these seismic changes to the characters and to the series."
Film sequel Fantastic Four: Rise of the Silver Surfer appeared in 2007.
Related Internet Links
The BBC is not responsible for the content of external sites.