BBC presenter Clare Balding gets cancer all-clear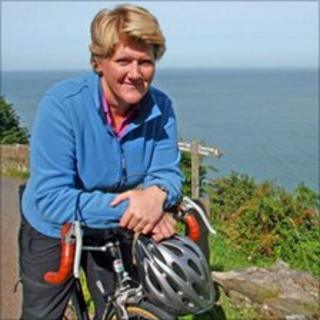 BBC presenter Clare Balding has been given the all-clear for thyroid cancer.
She told BBC Radio 2's French and Saunders programme she needed no more treatment since having a lymph node removed before Christmas.
She said she was "very happy" and looking forward to 2011 after receiving the news by letter from her oncologist.
The 39-year-old has been receiving radioactive iodine treatment since having a cyst and her thyroid gland removed in 2009.
Thyroid cancer is a rare form of the disease that affects about 1,750 people every year in the UK.
Lump on throat
Symptoms include a lump in the neck, a hoarse voice, a sore throat and difficulty swallowing that does not get better.
Ms Balding told French and Saunders: "I had to have a little operation just before Christmas to take out a nasty little lymph node and there was a worry that I might have to have more treatment.
"But I had a lovely letter from my oncologist just after Christmas saying, 'Hurrah, no more treatment', so I'm very happy about that."
She added: "2011 is going to be a good one."
Balding first became aware of a problem after spotting a lump on her throat while watching herself on TV.
The broadcaster, who has a background in horse racing and sports programmes, broke news of the all-clear to her followers on Twitter - the micro-blogging website.
One tweet read: "Not taking too much for granted but very, very relieved and can sing into 2011 with glee."
She also thanked her followers for their messages of support.
Comedienne Jennifer Saunders has herself been battling breast cancer after finding a lump in October 2009.
Doctors have told her she is in remission after completing treatment for the illness.