BBC launches Doctor Who channel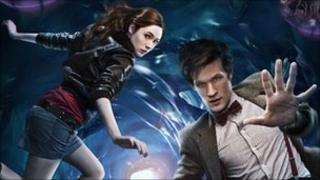 A Doctor Who channel has been launched on YouTube by BBC Worldwide, the commercial arm of the corporation.
The channel - Classic Doctor Who - will feature a mixture of clips from favourite episodes and exclusive previews from forthcoming DVD releases.
Jo Warren, head of UK and Ireland sales said it would be a "great space for fans to discuss Classic Who".
The channel, which launched on Tuesday, features clips dating back from the very first episode.
Since Doctor Who returned to the BBC in 2005 it has become extremely popular with viewers.
The Christmas Day special, which featured Welsh singing star Katherine Jenkins, attracted an average audience of 10.3 million viewers.