Guild nominations identify Oscar contenders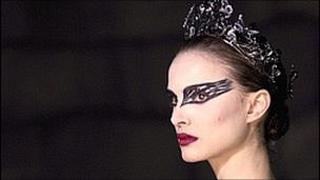 The nominations for this year's Writers Guild and Producers Guild awards have identified the leading contenders for Oscar nominations later this month.
Both guilds cite Black Swan, Inception, The Social Network and True Grit.
The Kids are All Right, The Fighter, 127 Hours and Ben Affleck's The Town also make both shortlists.
The Producers Guild and Writers Guild hold their awards on 22 January and 5 February respectively. The Academy Awards follow on 27 February.
As with the Oscars, the Producers Guild of America (PGA) nominates 10 movies for its best picture award.
The Writers Guild of America (PGA) also nominate 10 titles, divided between best original and best adapted screenplay.
Two of the PGA's picks, The King's Speech and Toy Story 3, are omitted from the WGA nominations because they were not made under its contract guidelines.
In their stead are the New York-set comedy Please Give and Jim Carrey's con man tale I Love You Phillip Morris.
The nominations made by the Producers Guild and Writers Guild of America are often good indicators as to which films will get Oscar nods.
This year's Oscar nominees will be revealed on 25 January by Tom Sherak, president of the Academy of Motion Picture Arts and Sciences, and Mo'Nique, 2010's best supporting actress.