Spider-Man image of Andrew Garfield in costume released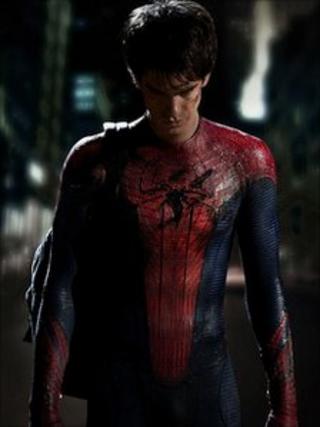 Spider-Man fans have been given their first glimpse of actor Andrew Garfield in costume as the comic book superhero.
Garfield, recently seen playing one of the founders of Facebook in The Social Network, was cast as the iconic character last July.
His other credits include Never Let Me Go and The Imaginarium of Doctor Parnassus.
The new Spider-Man movie will focus on the formative years of Peter Parker and will star Emma Stone as Gwen Stacy.
Both Garfield and Stone were shortlisted for this year's Bafta Rising Star award earlier this week.
Welsh actor Rhys Ifans will play the villain in the movie, which will be shot in 3D and released in the UK in July 2012.
Its director is Marc Webb, whose enjoyed box office success in 2009 with romantic comedy (500) Days of Summer.