BBC Trust approves Radio 7 shake-up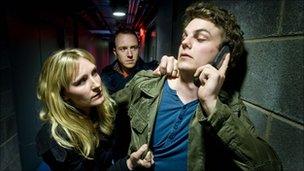 Radio 7 is to be renamed Radio 4 Extra and its children's programming is to be cut from 1,400 hours to 350 hours a year, the BBC Trust has confirmed.
The corporation's governing found that Radio 7's current children's output was "not serving audiences well".
Radio 3, Radio 4 and Radio 7 should continue to extend their appeal while remaining distinctive, the Trust said.
And it found the stations were "much loved and highly valued" by their millions of listeners.
The BBC Trust made its conclusions and recommendations following its review of the three stations, which began last summer.
The Trust also approved a plan to create audio for pre-school children that can be downloaded from the CBeebies website.
And children's radio content produced by the BBC will be made available for broadcast by third parties - provided its "brand and reputation can be protected".
The Trust said Radio 3, which attracts two million listeners a week, had "gone some way to adopting a more welcoming tone" and should build on this.
Radio 4 should aim to broaden its appeal among different groups, such as those outside London and south-east England, the review concluded.
It should also address audience concerns about the "imbalance" of its international coverage in favour of the US, compared with Europe and the rest of the world.
Radio 4's £91.3m budget is nearly double that of the next most expensive BBC radio station, but the Trust said it was "cost-effective" due to its strong performance.
Some 10 million listeners tune in to Radio 4 each week while Radio 7 currently attracts one million people each week.
Tim Davie, the BBC's director of audio and music, said: "We welcome the Trust's recommendation that we continue to build the appeal of Radio 3 and Radio 4 amongst potential new listeners in a way that preserves the quality and distinctiveness of the services."
Meanwhile, the Trust has also approved plans for a permanent archive collection for Radio 3, Radio 4 and TV channel BBC Four.
The review, which featured a 12-week consultation, included responses from more than 16,000 licence fee payers - the most for any BBC Trust service review.